Welcome to Gramercy on Garfield
Enjoy a central downtown location without having to compromise on service or amenities. Gramercy on Garfield apartments may be one of the first communities in the urban core, but it's adorned with luxury living perks you'll only find outside the city. Indulge in the upscale comfort you've always wanted, and join our community in downtown Cincinnati today!
Our top-rated community invites you to relax in our modern outdoor area with a sparkling pool, fountain, and grassy spaces. There are shaded seating and comfy lounges where you can sunbathe and relax. You also have access to a club room with a flat-screen TV, laundry rooms on all floors, a fitness center equipped with cardio equipment, an interactive personal trainer fitness mirror, and strength training gear. The centerpiece of our homes is the manicured rooftop courtyard with an outdoor kitchen and a stainless-steel pool that's perfect for unwinding in style.
Thanks to our location near Piatt Park, Washington Park, and the Central Business District, you'll have all the urban comforts you need close by. This includes your favorite coffee shops, restaurants, live music venues, visual and performing arts offerings, Great American Ballpark, Paycor Stadium, and an oasis of green spaces just outside the building. Call today at 513-651-1661 and see how sweet life can be in our DownTowne community.

Check out our current newsletter here.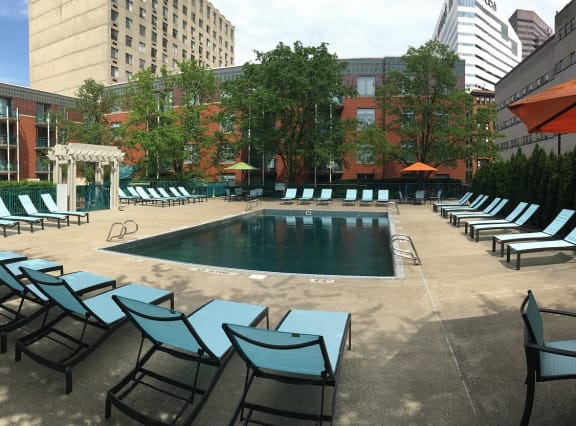 Start Your Search
Find Your Desired Home
This is more than just an apartment, this is your home. Gramercy on Garfield offers studio, one, and two bedroom homes with versatile layouts, quality finishes, and a clean, contemporary design.
Style that Inspires
Luxury Living in Cincinnati
Enjoy world class amenities including one of the only rooftop pools in the city, a full gym, and much more. And as a DownTowne resident you get access to the Towne Total Package which includes the amenities at Greenwich on The Park, and Lofts at Shillito Place, such as clubrooms, pool table, indoor basketball, table tennis, and more!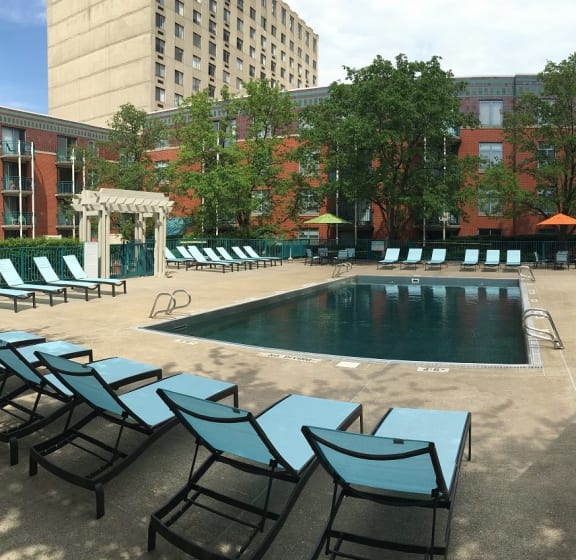 Rooftop Pool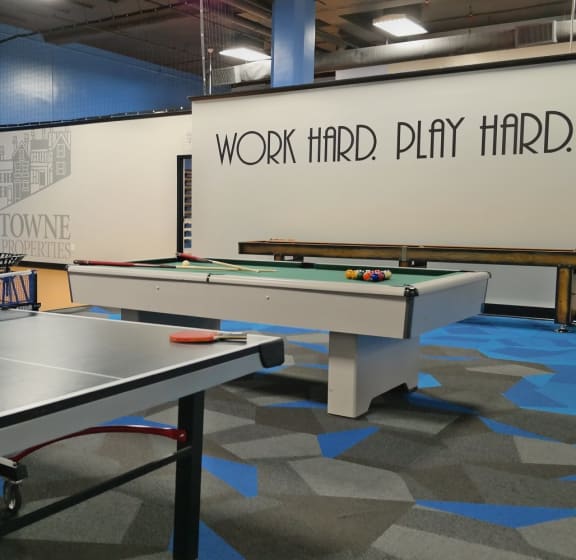 Towne Total Package
Downtowne Living
Testimonials
The Gramercy on Garfield is a great place to live. I really enjoy how close it is to all the sporting events that Cincinnati has to offer. On top of that we all know Cincinnati has great food and where the Gramercy is located it is surrounded by hundreds of amazing food options.

- Verified Resident 1051448
Living in this community has been great. The apartment was very clean upon arrival, and the staff is very helpful. Any maintenance request I've had has been handled swiftly, and our courtesy officers are very helpful.

- Verified Resident 1051245
The office staff is awesome. The events they plan are top notch and always fun. There is opportunity to make new friends, especially if new to the area. The amenities are all very nice and convenient, as are the apartments themselves. Very good location too.

- Verified Resident 1051287
City living at it's best! I've experience Cincinnati right outside of my balcony. From the Flying Pig Marathon, Bengals excitement, Pride parade, and so much more. Tons of excitement and just a short commute to work.

- Verified Resident 1051280
I've enjoyed living in the Gramercy apartment building for 7 years now. The best parts are the location with respect to OTR and The Banks as well as access to both 71 and 75, the pool and grill area in the summer, parking in the same building, and relative value.

- Verified Resident 1049543
The apartments are spacious and comfortable and the management is super professional and nice. Our move in process was smooth and straightforward. Onsite staff is very friendly as well and try to sort out any issues as quickly as possible.

- Verified Resident 1048381